IN TODAY'S WORLD, WE ARE MORE AWARE OF UNSEEN THREATS TO OUR HEALTH, OUR ENVIRONMENT AND OUR FUTURE.
Our Message
We worry about the long term effects of the products we use and desire cleaner, simpler alternatives. That's why we created Entity Clean, the best high-performance formula at an affordable price for women who care about looking good but don't want to sacrifice peace of mind or well being.
Beyond Clean
Entity Clean is the only Ultra Clean formula available today. Nitrocellulose and pigments interact in nail polish bottles to form nitrosamines, compounds considered potentially dangerous to human health. Entity Clean's unique formula helps inhibit the formation of nitrosamines, making it the first nail lacquer to meet the strict guidelines of a new class of products known as "Ultra Clean".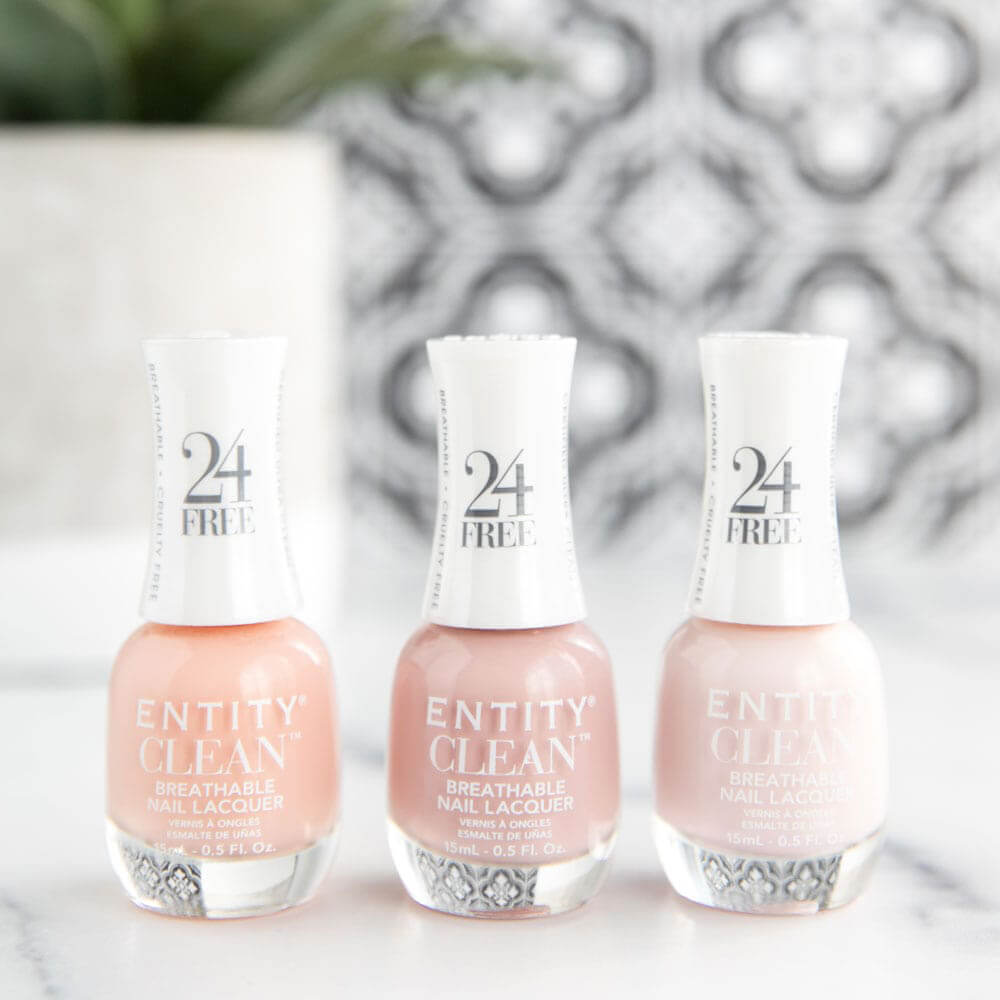 Let's Hear It . . . For 24-Free!
Entity's formula is more than clean, it's "ULTRA CLEAN." Its 24-Free, Biotin enriched formula offers the most beautiful, best-wearing, FEEL GOOD ABOUT IT lacquer on the market.
Ingredients
Function
CLASSIC 3-FREE
Formaldehyde
Hardener
Toluene
Solvent
DBP
Plasticizer
5-FREE
Formaldehyde Resin
Hardener/Film Former
Camphor
Plasticizer
7-FREE
Ethyl Tosylamide
Plasticizer
Xylene
Solvent
9-FREE
Triphenyl Phosphate
Plasticizer
Parabens
Preservative
Entity Clean is the 1st ULTRA CLEAN Nail Lacquer with a Nitrosamine Inhibitor.
Ingredients
Function
16-FREE
Gluten
Protein Celiac Disease
Phthalates
Plasticizer
Coal Tar
Flow-Aid (Polyaromatics + phenols + heterocycles)
Bisphenol
Film Former (Phenols)
Nonylphenol Ethoxylate
Flow-Aid (Bioaccumulates. Extremely toxic to aquatic and wildlife.)
MEK
Solvent
Glycol Ether of Series E
Solvents (glycol ethers derived from ethylene oxide)
PLUS, THESE ADDITIONAL DELETIONS FROM ENTITY CLEAN FOR A SAFER, KINDER FORMULATION
Aromatic Hydrocarbons
Solvent
Wheat By-Products
Strengthener
Animal-Derived Ingredients
PETA Certified because we care
Cyclic Silicones
Conditioner
Benzene
Solvent
Tert-Butyl Hydroperoxide
Initiator
Hydroquinone (HQ) and (MEHQ)
Inhibitors
CMR (Carcinogenic Mutagentic Reprotoxic)
Because your health comes first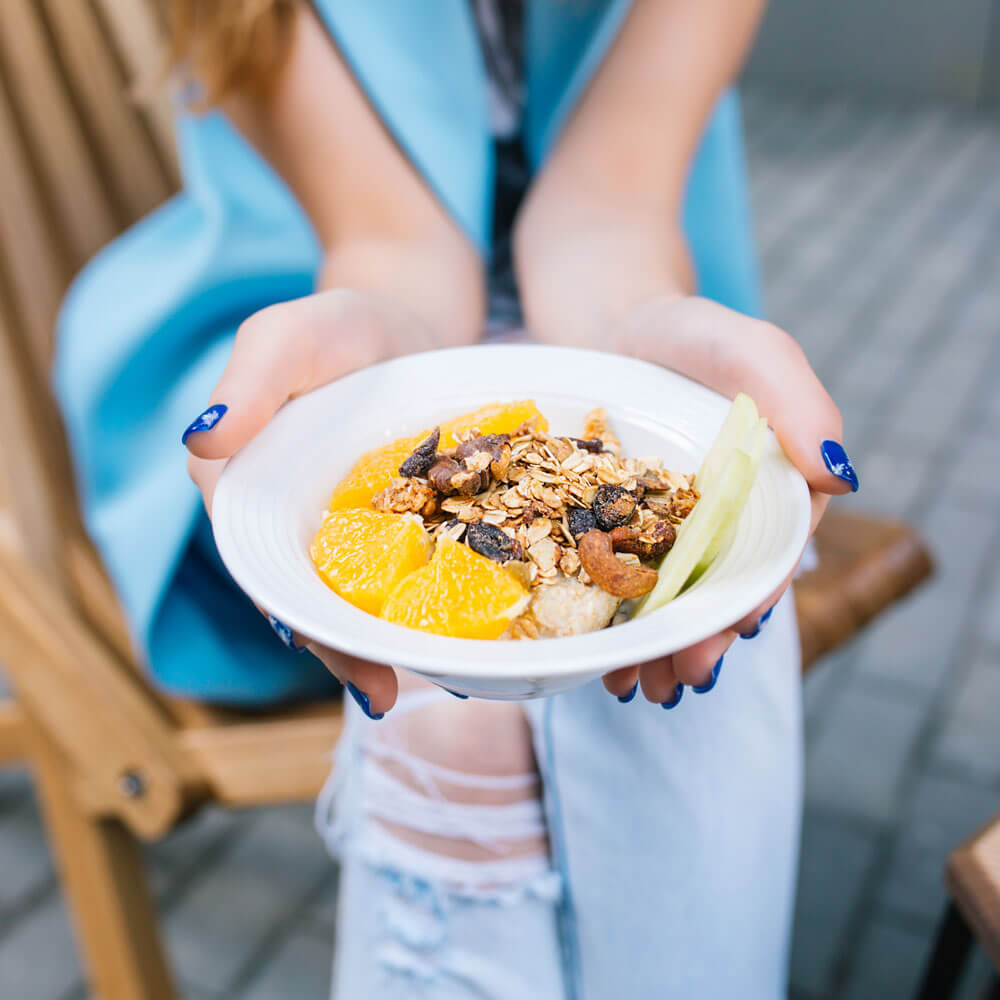 We Added BIOTIN!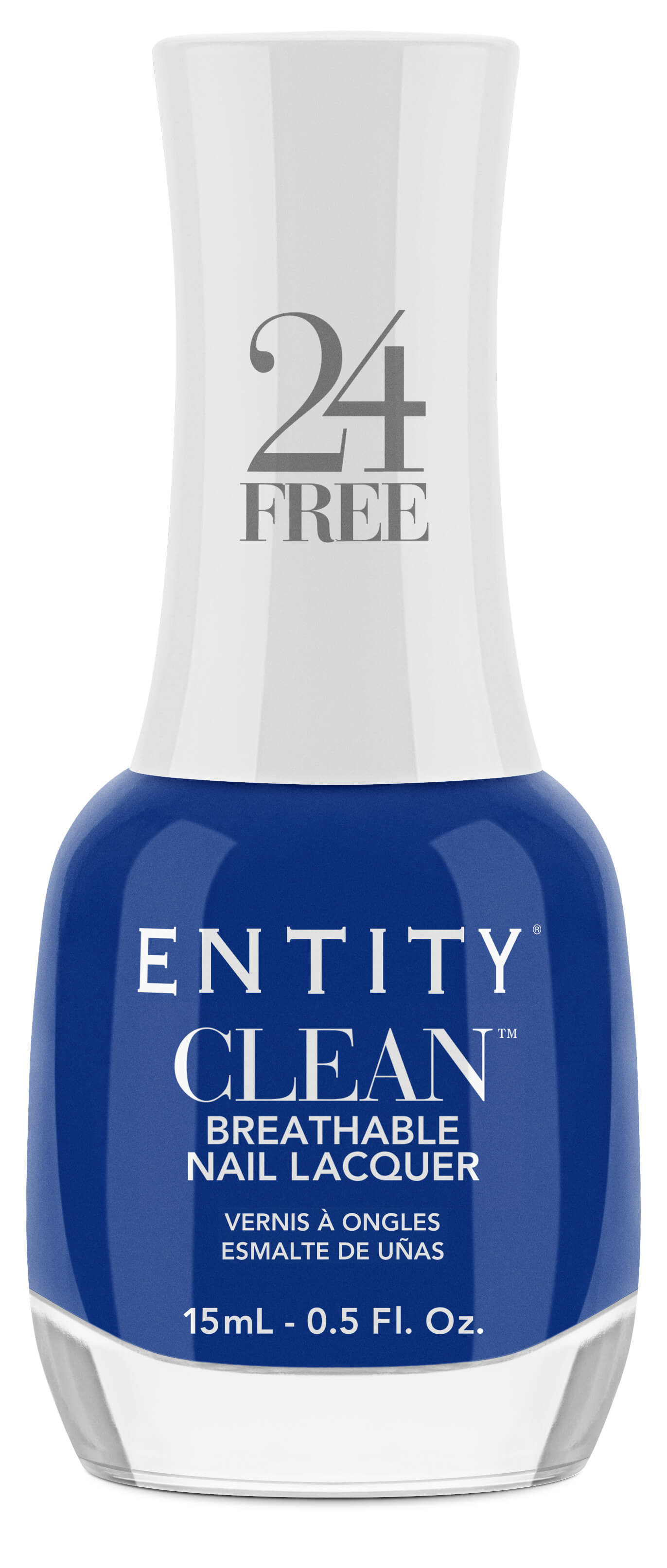 Instead of just removing the 7, 9, or even 24 bad ingredients, we figured we'd add a beneficial one in their place. For beautiful, durable, healthy-looking nails, we've added Biotin to our Ultra Clean formulations, a Vitamin B Complex known for its ability to promote optimal nail health!
For a whole-body boost (and your nails too), we recommend adding biotin enriched foods like eggs, nuts, seeds and oatmeal to your diet.
You say... "YES! I feel AZURE OF MYSELF."
Just
Let 'Em Breathe...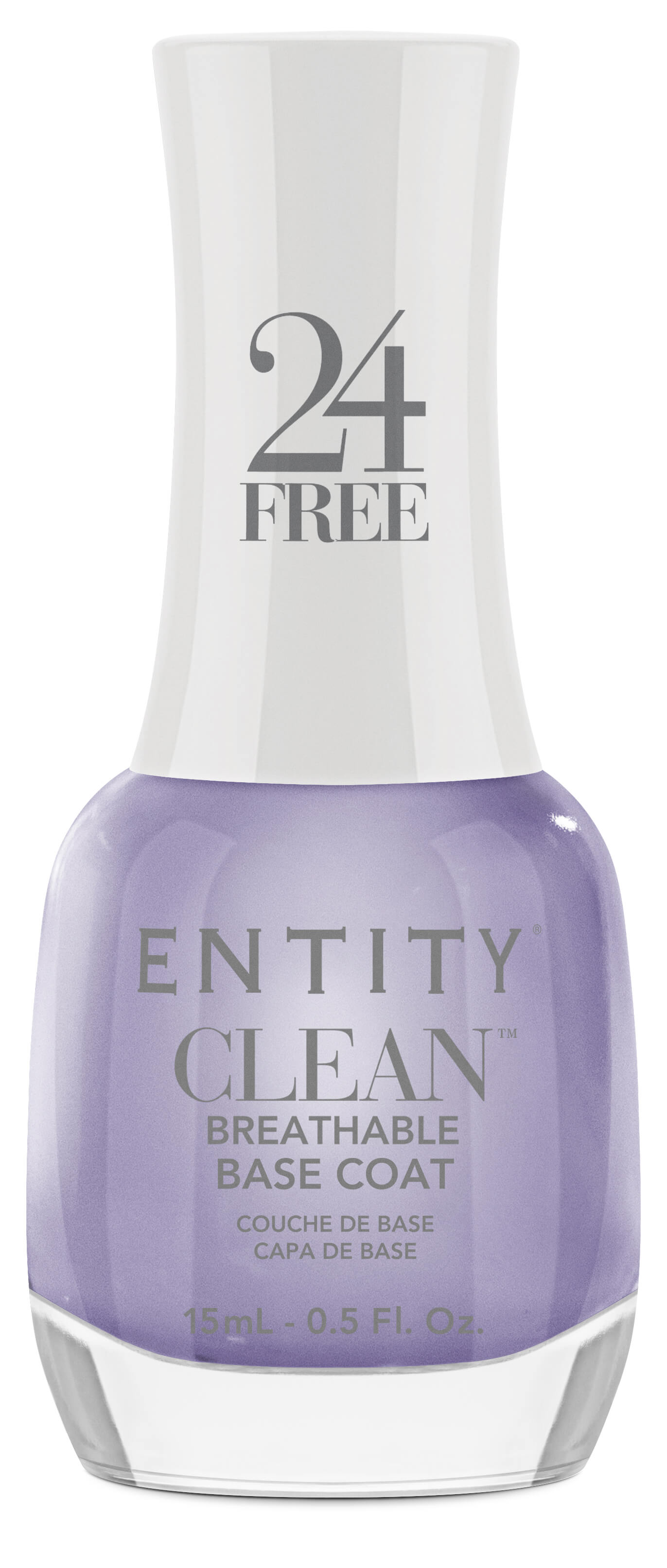 Entity Clean breathable formulation provides two good for you benefits traditional formulations don't. Entity Clean allows air to pass to the nail plate which helps prevent heat build up on and under the nail which over time, can result in thinner, yellowing nails. And being breathable also helps any trapped moisture on the nail plate escape. Trapped moisture presents a suitable environment for microbial growth.
Breathable healthy nails start with a great BASE COAT.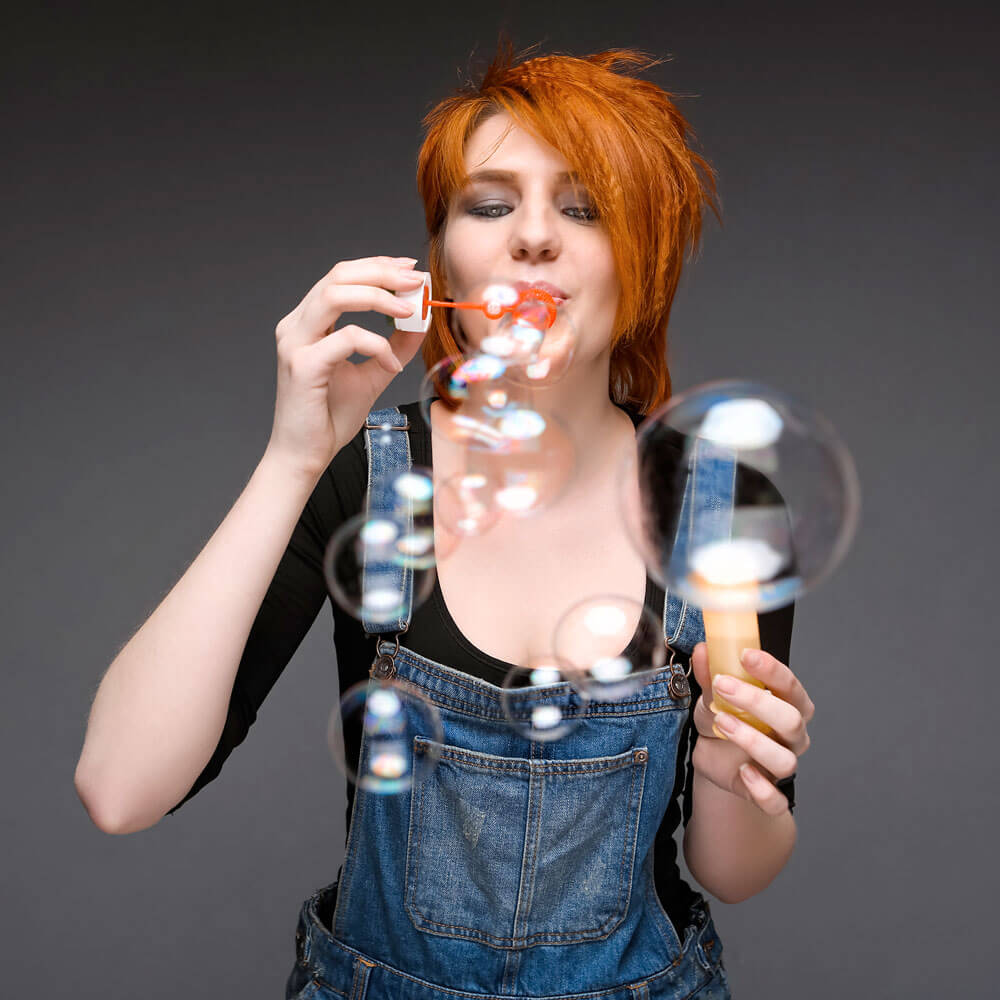 Recognized Professionals
ENTITY CLEAN COMES FROM NAIL ALLIANCE . . . one of the top 3 global professional nail manufacturers and the creators of Gelish, the leading global gel polish brand. At Nail Alliance we're committed to make Entity Clean the next, best for you POLISH brand.
ENTITY HAS BEEN AN EXCLUSIVE GLOBAL SALON BRAND FOR OVER A DECADE. Entity Clean is made in the USA, by the top, family-owned professional nail manufacturer in the world.